Presentations on environmental topics by guest speakers and some of the children.
Making 3-D models from waste packaging such as plastic bottles and cardboard boxes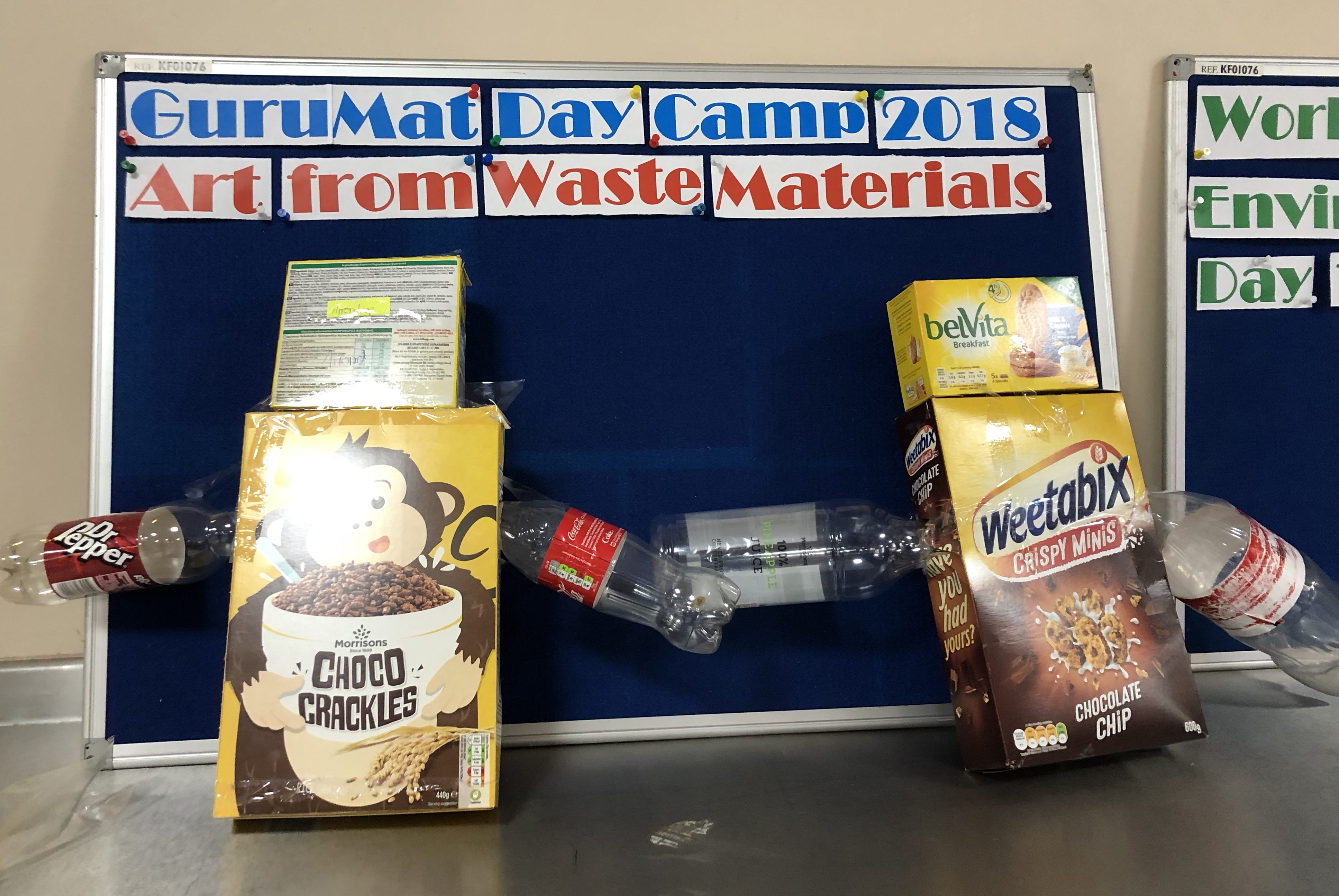 Reciting kirtan and learning musical instruments such as the harmonium and tabla.
The children were split into 2 teams and given an environmental topic to debate.  They were encouraged to listen to the other team and present their arguments and counter arguments in a clear and logical manner.
Children worked in groups to use role play and work on different environmental issues such as rubbish being left on the streets and the effect of pollution on the environment and people.